EREF
EREF ist the federation of national renewable energy associations from EU Member States, representing all renewable energy technologies.
At Renexpo Interhydro, EREF will provide information on HYPOSO and related current projects in Africa and will also hold a workshop on relevant EU legislative procedures in the hydropower sector.
Complete programme included in the fair ticket
EREF and WIP Renewable Energies will present the EU-funded project ,,HYPOSO'' (Hydropower Solutions for developing and emerging countries) as part of the Renexpo Interhydro trade fair.
The EU-Project is supporting the development of Small Hydropower (SHP) Projects in Latin America and Africa as an integral part of a sustainable as well as secure national energy system. On 30 March 2023 HYPOSO will present six highly interesting SHP project opportunities in Africa. These opportunities have been identified by the HYPOSO -Experts, who inspected the sites and carried out a comprehensive technical and financial project pre-feasibility study for each of the sites. The event aims at connecting the related African project partners/site owners with interested European parties to accelerate the implementation of the projects.
What's on?
The event starts with a presentation of the HYPOSO project scope and the European/African SHP collaboration.
The following HYPOSO B2B Matchmaking Event (pre-registration required!) will be very specific focussing on the new identified SHP project opportunities in Cameroon and Uganda. Interested European investors, technology partners or SHP System Provider can get in direct contact with their African counterparts. The African project partners/site owners will be available for direct talks to gain first-hand information to evaluate the project attractiveness: A direct link can be elaborated to reach a deal.
The HYPOSO Financial Helpdesk will be available at the B2B Matchmaking Events to assist participants in case of questions regarding bankability and business readiness assessments of the presented projects.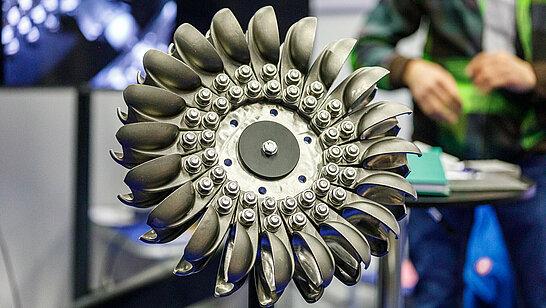 By the end of this year at the latest, the EU legislative processes under the European Green Deal and the REPowerEU initiative will have been completed. Some of these EU dossiers will have an impact on the development of the hydropower sector in Europe.
The workshop will provide an overview of recent developments regarding the revision of the Renewable Energy Directive (RED III and IV) and the new EU Renewable Energy Law. In addition, the revision of the National Energy and Climate Plans (NEKPs) offers hydropower stakeholders the opportunity to advocate for the sector at national level. Furthermore, the new EU hydropower projects "ETIP Hydropower" and "PEN@Hydropower" will be presented.
The presentations will be made accessible. Time for questions and discussion will be provided.
EREF Programme 2023
Thursday, 30. March
Small Hydropower in Africa: Uganda and Cameroon - two attractive countries for SHP development

Interested investors / equipment suppliers meet African project managers
Friday, 31. March
EU legislative procedures relevant to hydropower